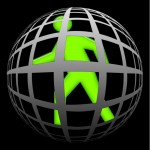 Our addiction to Facebook, Twitter and email – and work – may be harder to resist than a dependence on alcohol or cigarettes, according to a research study published in February in the journal Psychological Science.
In an attempt to measure the willpower to resist desire, the study by researchers at the University of Chicago's Booth School of Business looked at the behavior of 205 adults aged 18-85, who wore devices that recorded a total of 7,827 reports about their daily desires.
After the desire for sleep and sex, study participants were more likely to give in to the desires to use online media and to work, dual desires that supplanted even the urge for cigarettes and alcohol, the study found.
The results suggest "pervasive tension between natural inclinations to rest and relax and the multitude of work and other obligations," Wilhelm Hofmann, who led the research, told The Guardian newspaper.
"Desires for media may be comparatively harder to resist because of their high availability and also because it feels like it does not 'cost much' to engage in these activities, even though one wants to resist," Hofmann said. "With cigarettes and alcohol there are more costs – long-term as well as monetary – and the opportunity may not always be the right one. So, even though giving in to media desires is certainly less consequential, the frequent use may steal 'steal' a lot of people's time."
The study involved signaling participants seven times a day over 14 hours for seven consecutive days. The recipients were to message back whether they were experiencing a desire at that moment or had experienced one within the last 30 minutes. They also clarified the type of desire, the strength of it (up to irresistible), whether the desire conflicted with other desires, and whether they resisted or gave into it.
In total, the study recorded 10,558 responses and 7,827 "desire episodes," reported The Guardian.